Email:fzlaser@yahoo.com
---
| | | | | | | |
| --- | --- | --- | --- | --- | --- | --- |
| ACRYLIC AWARD | ACRYLIC HEART | ACRYLIC PYRAMID | MONEYCLIP | WOODEN PHOTO | METAL PLAQUE | PHOTO TILE |
Customized and personalized original laser engraving and laser cutting design work. If you want us to design a unique gift from scratch or use one of your special possessions, we will be happy to do small runs! We have regular large company contracts, but we are happy to open our services to the general public. If you need laser cutting or laser engraving with a personal touch, please call us.
LASER ENGRAVING




ACTUAL PRO MLB BAT - LASER ENGRAVED

LASER ENGRAVING & LASER CUTTING




ORIGINAL CUSTOM 15" WOODEN BASEBALL BAT

LASER ENGRAVING & LASER CUTTING




ORIGINAL 15" WOODEN CUSTOM BASEBALL BAT W/BASE & TROPHY DESIGN

LASER ENGRAVING




ORIGINAL DRAWN BASEBALL ON CUSTOM BAT - LASER ETCHED

LASER ENGRAVING




LITTLE LEAGUE BASEBALLS WITH ORIGINAL SIGNATURES FOR COACHES GIFTS

LASER ENGRAVING




LITTLE LEAGUE BASEBALLS WITH ORIGINAL LASER SIGNATURES

LASER ENGRAVING




LASER ENGRAVED BASEBALL - ORIGINAL TEAM SIGNATURES & LOGOS

LASER ENGRAVING




LASER ENGRAVED PHOTO TILE - ORIGINAL SKETCH

LASER ENGRAVING




ZPARTY DOGTAGS WITH NAMES, PHOTO AND ORIGINAL ART

LASER ENGRAVING




PARTY DOGTAGS WTH NAMES, PHOTOS, LOGOS OR CLIPART

LASER ENGRAVING




LASER ENGRAVED ACRYLIC 3-PLY DOGTAGS
Please send us your digital PC files. We can accept almost every program type including Autocad, Corel, Photoshop, Paint Shop, etc. We can accept almost every file format such as .jpg, .bmp, .gif, .dwg, .tif, .dxf, etc. If all you have is a hard copy photo or drawing you can scan and email it or you can send the original photo snail mail. We can even touch up or enhance your files and get them laser ready before we laser them. We even do original art work, start a project from scratch, take a new photo with our Digital SLR equipment and send it straight to the laser or convert from an artist sketch then send it to the laser. Your new personalized creation will make a wonderful, original, and thoughtful gift. Let ZLazr help you laser engrave your image.
We can provide you with great service by taking the time to listen to all the details. Our business is client-oriented, and we maintain strict confidentiality. We hope you'll find the information you need about our company and the products and services we provide. If you need to talk to someone for more information feel free to call
832.798.3000
or email:
fzlaser@yahoo.com
to get ideas and a quote. We are located in the heart of Houston, TX and can service all you engraving and cutting needs. We look forward to working with you.
ZLAZR PARTY ON-SITE ENGRAVING SERVICE!

ZLazr Party! We are proud to announce private on-site laser engraving parties. We will come to you and bring our professional and portable laser engraving machine to your location. You heard right! You can now invite all your friends and family over and watch how amazed they will be as our laser creates their personalized party gifts right before their very eyes. Everyone will love their professional hi-quality gifts. Just see how much fun it will be to have such an original party idea for your guests. This will be the party everyone wants to attend and no one will ever forget! Do something different at your next special event! It's creative, it's fun, it's original and most of all, did I mention it's fun! Really, really, really FUN!

A great addition to any Birthday, Wedding, Bar & Bat Mitzvah, Special Event, School Event, Corporate Party or Fundraiser.

Call now for details and special promotions.
LASER ENGRAVING & ETCHING

3D Printing and 3D Molding

Acrylic
Art Boards
Cardboard
Cloth
Composites
Fabrics
Fiberglass
Foam
Kevlar
Laminated Plastics
Leather
Masonite
Latter Board

Melamine

Mylar
Nylon
Paper
Plastics
Polyester
Pressboard
Rubber
Silicon
Styrene
Veneer
Wood

Acrylic
Anodized Aluminum
Carbide
Ceramic Substrates
Cloth
Coated Metals
Composites
Delrin
Fabrics
Fiberglass
Foam

Glass
Kevlar
Laminated Plastics
Leather
Marble
Masonite
Matte Board
Melamine
Mylar
Nylon
Paper

Painted Metals
Plastics
Polycarbonate
Polyester
Pressboard
Rubber
Silicon
Stone
Styrene
Veneer
Wood

ABS
PLA
PET
HIPS
NINJA FLEX
ASA
Polypropylene
NYLON
NYLON X
For gifts, for recognition, for fun! ........... Cut it! Engrave it! Laser it!
Custom Laser Engraving & Custom Laser Cutting Serving the Houston and Bellaire, Texas Area.
Custom Laser Engraving, Cutting, Etching and Marking.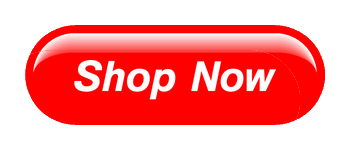 Check out all our items for sale!
Laser Engraving Houston, Houston Custom Laser Engraving, Laser Cutting Houston, Laser Engraving Bellaire, Laser Engraving, Laser Cutting & Engraving, Etching & cutting! Bellaire Engraving, laser Gifts, Architectural Designer, Artist Laser Art Laser Detail, Laser advanced technology, custom laser ornamentation, decorations, precision, detailed jpg, itouch, ipod, flashdrive, laser signatures, business cards, key chains, signs, Laser gifts, Lasered 8"x10" custom picture frames work, Laser pieces, laser awards, laser memorabilia, laser collectibles, merchandise, laser products, pendants, bricks, tiles, Smartphones, Laser jigsaw puzzles, laser toys, pencils, pen, wallets, pocket knives, acrylic rings, laser wood, rings, ids, glasses, laser patterns, birthday gifts, Laser gifts for Christmas decor, Laser gifts for Halloween, Laser gifts for thanksgiving, Laser gifts for valentines, Laser gifts for day independence, Laser tekdek skateboards, Laser rocks & stones, laser model crafted airplanes, laser rubber stamps, laser stamping, laser templates, laser stencils, laser prototype, Laser Marking Metal, Laser Beam, Laser Arte. 77401, Bellaire TX, Houston TX, Laser Games houston, Laser Parties houston, Lasers houston, Lazer houston, Laser houston, Laser Clays houston, On-Site Laser Engraving Parties, Laser Sports houston, Indoor Sports houston, Outdoor Laser Sports houston, Outdoor Laser Games houston, Laser game houston, Laser birthday party houston, Laser houston, Laser Venue houston, laser party favours houston, Laser for Kids houston, Wedding Laser Games houston, Corporate event Laser houston, Games Laser houston, Laser Light Party Theme houston, Laser Adventure houston, Ultimate Laser houston, Laser Party houston, Laser Centre houston, Mobile Laser houston, best lasering houston, Laser Arena houston, Laser party package houston, Laser party Attractions houston, Video Game Theaters houston, laser shooting events houston, hottest outdoor laser houston, different birthday laser kid's party houston, Children's laser parties houston, Laser party planning ideas houston, Laser and Pizza party houston, laser gun houston, indoor adventure play arena houston, Operation Laser houston, Laser games houston, mobile laser games houston, Mobile Outdoor Laser Fun houston, Laser building houston, laser corporate party houston, Laser AR, infra-red guns houston, Corporate Activities houston, corporate laser games houston, team building laser games houston, laser quest, laser hire houston, team building laser houston, laser light games houston, Laser Site venue houston,